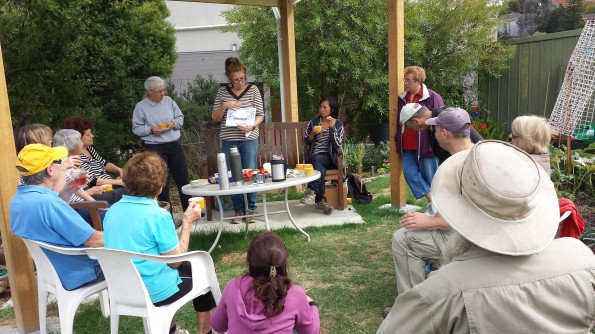 Working Bee – March 2014
Thanks for all those 16 people who attended the working bee.
The area along the fence were weeded so hopefully Council will stop spraying herbicide.
The herb garden is weeded and tidied up.
The shed is also swept.
The garden just look fantastic! Thanks all for the hard work.