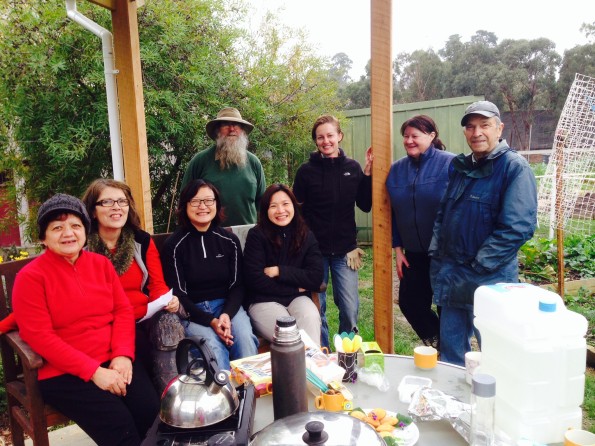 Working Bee – July 2014
15 people braved the cold to attended the working bee.
The weather was kind, cold (7 degree at 9am) but clam and, most importantly, stayed dry!
We have completed the following tasks:
Weeded along the fence to prevent Council spraying herbicide
Moved the fig tree out of the garden for the community to share
Planted the plum tree near the shed
Pruned the roses
Cleaned the shed
Prepared the ground for sandpit at Kids' Corner
and the watertank area will be weeded soon
Thanks all for the hard work.
Last but not least, we have enjoyed the morning tea and a delicious vegetable soup that made of the fresh herbs, celery, carrots, parsnips, silverbeets that pulled straight out of the gardens!