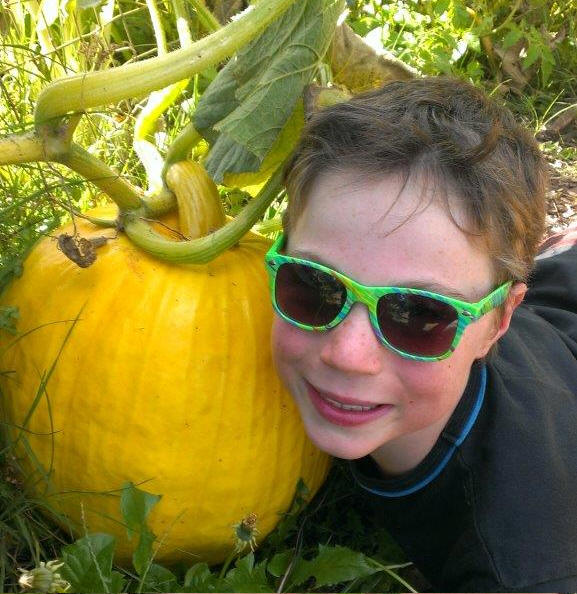 The Latest Record – May 2014
For those who walked past John Dykes' (Plot 221b) would have noticed hi s three gigantic bright orange pumpkins.
The largest weights 15kgs and is bigger than his son's head! And what did John say about it? 'Not bad'.
This is going into the record book. What can you find in your plot that can make into the record book?