MYSTERY FRIEND – join our COMPETITION to name him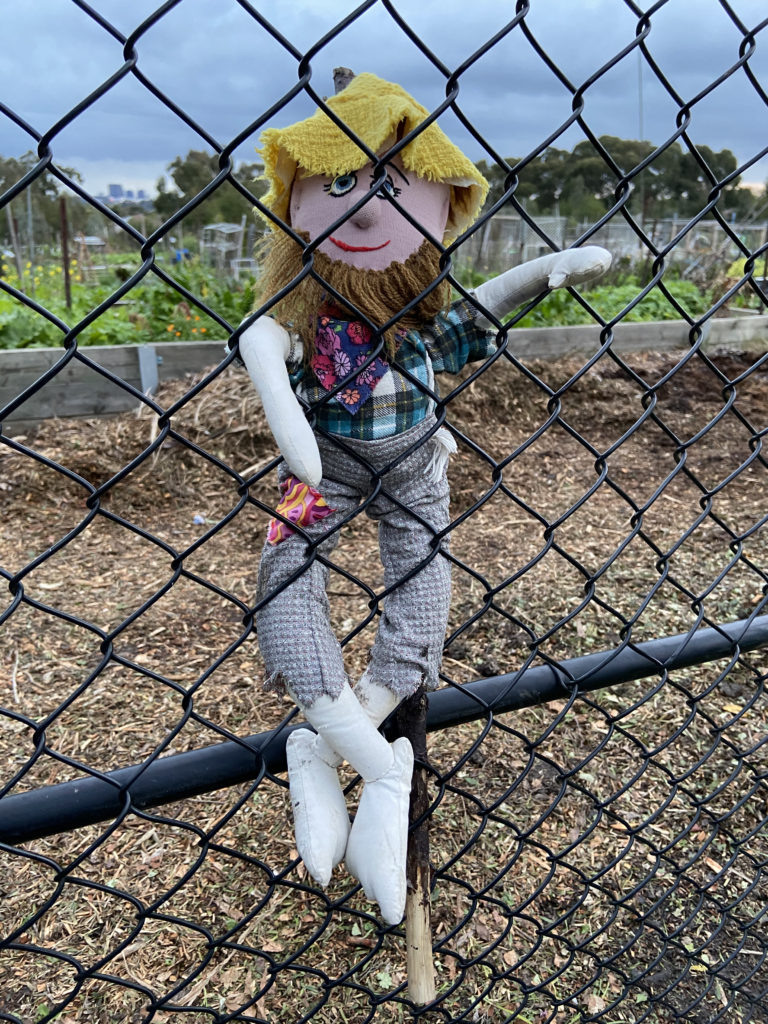 What a lovely addition to the Nunawading Community Garden but the mystery is ……….who is he?
He does have a lovely and kind bearded face and a well tailored outfit – shabby chic, such a trendsetter on the garden scene. Almost like he is ready to do a merry jig around the garden plots sprinkling Rockdust and Biochar to make our vegetables grow big and strong ……. when we're not looking of course.
Big "Thanks" to our 'Creator' who kindly delivered our visitor to us. Rain, hail or shine, like the postman, he will be there at the gate ushering us into the garden with his lovely smile.
Let us show our welcome by giving our new friend a name. Put your suggestions into the letterbox of our Community Board under the shelter (see below). Make sure to include your name and your plot number as well. We will not be able to consider any entries without this information.
A prize will be given to the member who submits the best name.
Competition will close, at the end of the day, on the 14th August 2021. Winner will be announced with the winning name.