JOLIMONT PLOT INSPECTION on Sunday 14th November 2021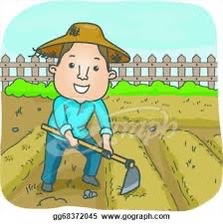 Congratulations to everyone – we have all done it! We have survived our Covid lockdown and now we can look forward to lovely warm months ahead to enjoy our gardens.
*** JOLIMONT PLOT INSPECTIONS *** ON SUNDAY 14TH NOVEMBER 2021
It's time to get our garden plots under control after the long hiatus, and some of us have quite a bit to do. At the inspection, we will be looking at the state of all paths, presence of invasive and flowering weeds/grasses, hard rubbish, piles of green waste, permanent hard structures, trees and OH&S issues such as exposed metal and rusty poles.
Remember to mulch your plot on the outside garden paths (4 sides) – the areas where we walk and share with our neighbours. To keep them weed-free, these areas need to be laid with about 6 sheets of newspaper or thick cardboard, and then covered with about 5-10 cms of mulch (found at the front gate area). Newspaper and cardboard can be found in the garage shed – please help yourself and keep the area neat and tidy.
*** JOLIMONT PLOT INSPECTIONS *** ON SUNDAY 14TH NOVEMBER 2021
Refer to a recent article on what is expected by plot holders when plot inspections are conducted.
REMINDERS: mulch your external four sides of your plot, remove weeds especially flowering and invasive weeds such as oxalis, couch grass, stinging nettles, REMOVE HARD WASTE SUCH AS EMPTY CONTAINERS, DRUMS, POTS: items not being used that are potential homes for rats and other vermin.
Please organise to clear your plots but if you do need help, send an email to the Committee at info@ncg.org.au or, drop us a letter in our letterbox under the shelter shed where the water tank is.
*** JOLIMONT PLOT INSPECTIONS *** ON SUNDAY 14TH NOVEMBER 2021
Scan the QR code supplied at the gate entrance prior to entering the gardens, or sign in with the exercise book left in the large plastic container at the mulch area. This is a requirement set out by the City of Whitehorse Council; a letter from the Council has been placed at the gate to explain.
Thank you to every member for adhering to the Whitehorse City Council rules over the Covid period and now, LET'S ENJOY OUR GARDEN AND HAVE SOME FUN!!