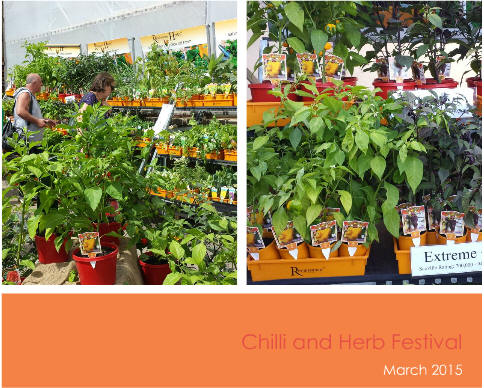 Chilli and Herb Festival – March 2015
A few of us turned up in the Chilli and Herb Festival in March.
The weather was good, plenty of food stalls and kids play areas. The donkeys in Mexican hats draws lot of attractions.
I was impressed with the way the chilli plants are categorised – by their hotness!
For those who miss out this year, do mark it in your 2016 Calendar.