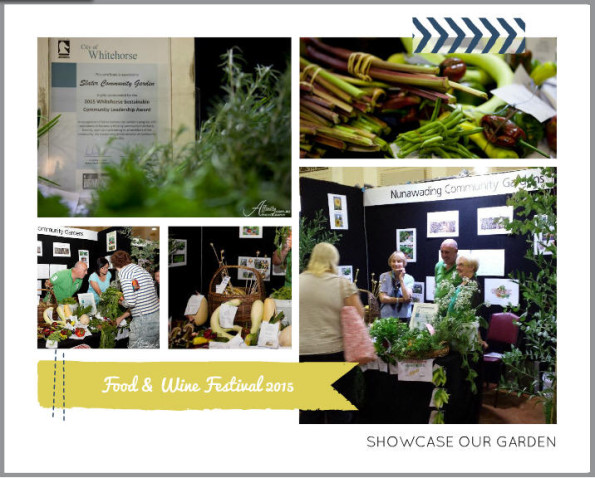 Sustainability Food & Wine Fair – March 2015
Our stall at the Food & Wine Fair was amazing!
Many people commented on the varieties, quality and quantity of the produce. It proved how much food a piece of land can produce!
Thanks to Pat, Annette, Giovani, Gael and Barbara for manning the stall. Council was very generous for letting us taking a bale of hay home!
Also thanking Eamon, Jean, Fab, Jeff, Brett, Gael, John B, Shen and Elfie for donating their lovely fresh produce for sale.